Hospital Awarded 2020 Patient Safety Award Putting it in Top 5% in Nation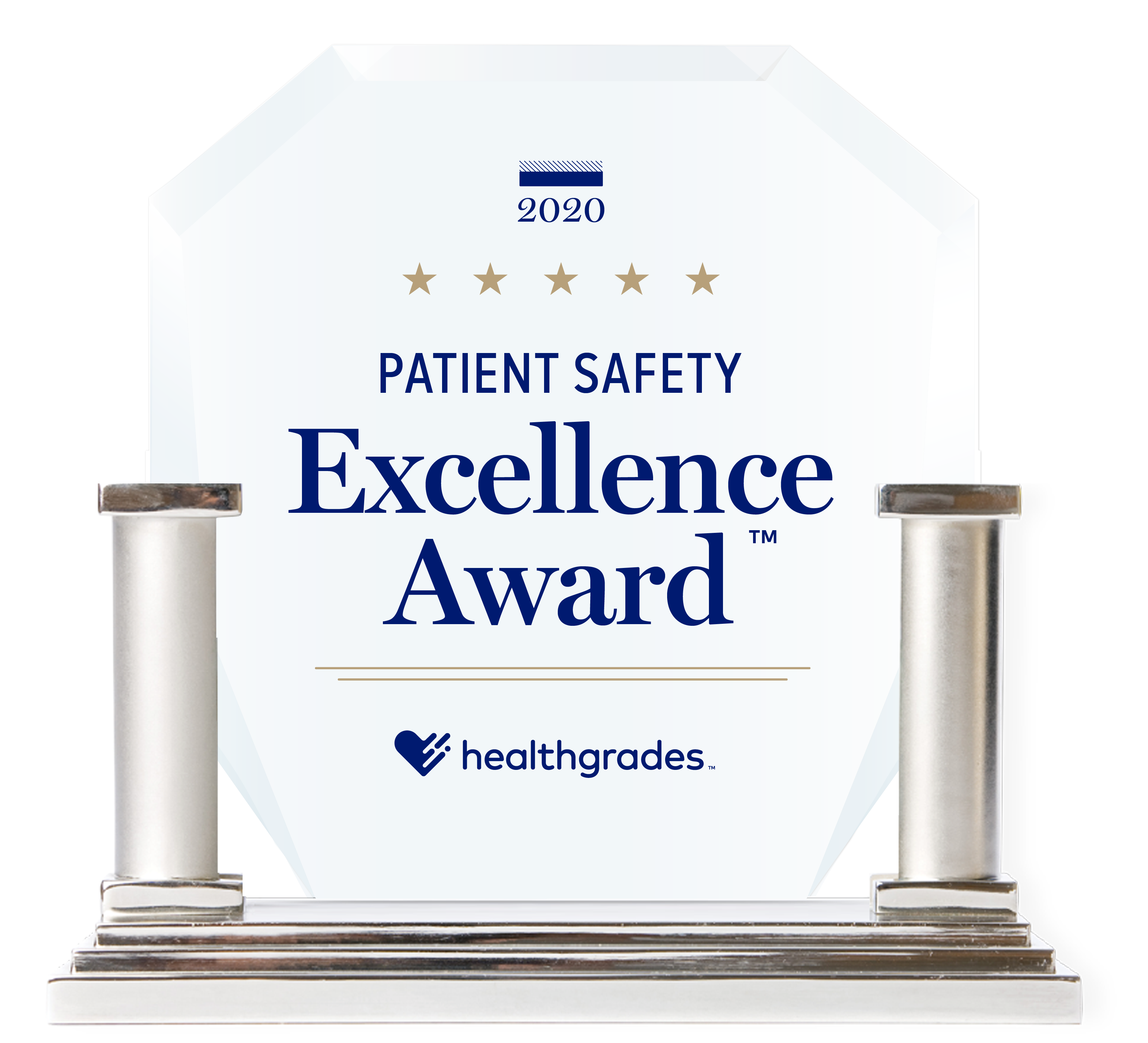 Nothing is more important than patient safety, especially during the COVID-19 pandemic. Our community can take comfort in the fact that Southern California Hospitals at Culver City and Hollywood are among the top 5% in the nation for Patient Safety Excellence in 2020. This the third year in a row that the hospital has achieved this national designation from Healthgrades.
"Before the pandemic, during and beyond, Southern California Hospital at Culver City physicians and staff are committed to providing our community with nationally recognized quality and safe care," said hospital CEO Michael Klepin. "Safety and quality go hand in hand, so we encourage patients to choose a hospital that excels at both."
Healthgrades found that patients treated in hospitals receiving the Patient Safety Excellence Award were, on average*:
48.3% less likely to experience a collapsed lung due to a procedure or surgery in or around the chest, than patients treated at non-recipient hospitals.
54.4% less likely to experience a hip fracture following surgery, than patients treated at non-recipient hospitals.
66.8% less likely to experience pressure sores or bed sores acquired in the hospital, than patients treated at non-recipient hospitals.
63% less likely to experience catheter-related bloodstream infections acquired at the hospital, than patients treated at non- recipient hospitals.
In addition, if all hospitals in the country performed at the level of award recipients for each of the 13 patient safety indicators, 110,864 patient safety events could have been avoided.*
"Consumers might not know that information around patient safety is readily available and should be considered when researching healthcare options," said Heathgrades' Dr. Brad Bowman, chief medical officer. "We commend the recipients of the 2020 Patient Safety Excellence Award for their dedication to providing excellent care for their patients."
*Statistics are calculated from Healthgrades Patient Safety Ratings and Excellence Award methodology which is based primarily on AHRQ technical specifications (Version 2019.0.1) to MedPAR data for years 2016 through 2018 and represents three-year estimates for Medicare patients only.
For a complete list of clinical awards, click here.
To find a physician affiliated with our hospital, visit our physician finder.