Impeccable Patient Care During Pandemic: Culver City Hero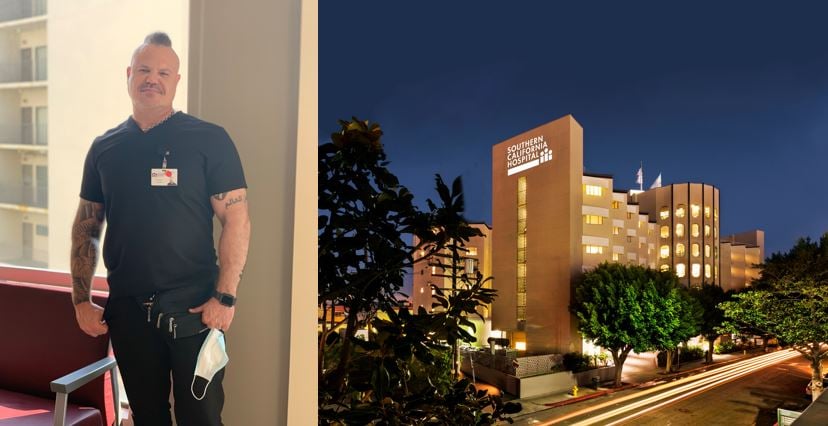 When times are tough, heroes emerge. We all know someone who's making a difference right now as we live through unprecedented and changing times.
Gio Cecchin, a nurse at Southern California Hospital at Culver City, has been in the forefront of the COVID-19 battle, volunteering to the fight from the beginning (5-6 shifts/week), adapting to changing info, providing impeccable patient care during pandemic, supporting his coworkers and keeping a positive attitude, according to Chief Nursing Officer Mike McGinty.
"As the chief nursing officer, what stands out about Giovanni is his receptive attitude, unbridled diligence, and dedication to our Culver City community," McGinty added.
Thank you for all you do, Gio, for all you do for our West LA patients!