Southern California Hospital at Culver City is Only Hospital to Offer joimax Endoscopic Spine Surgery Technology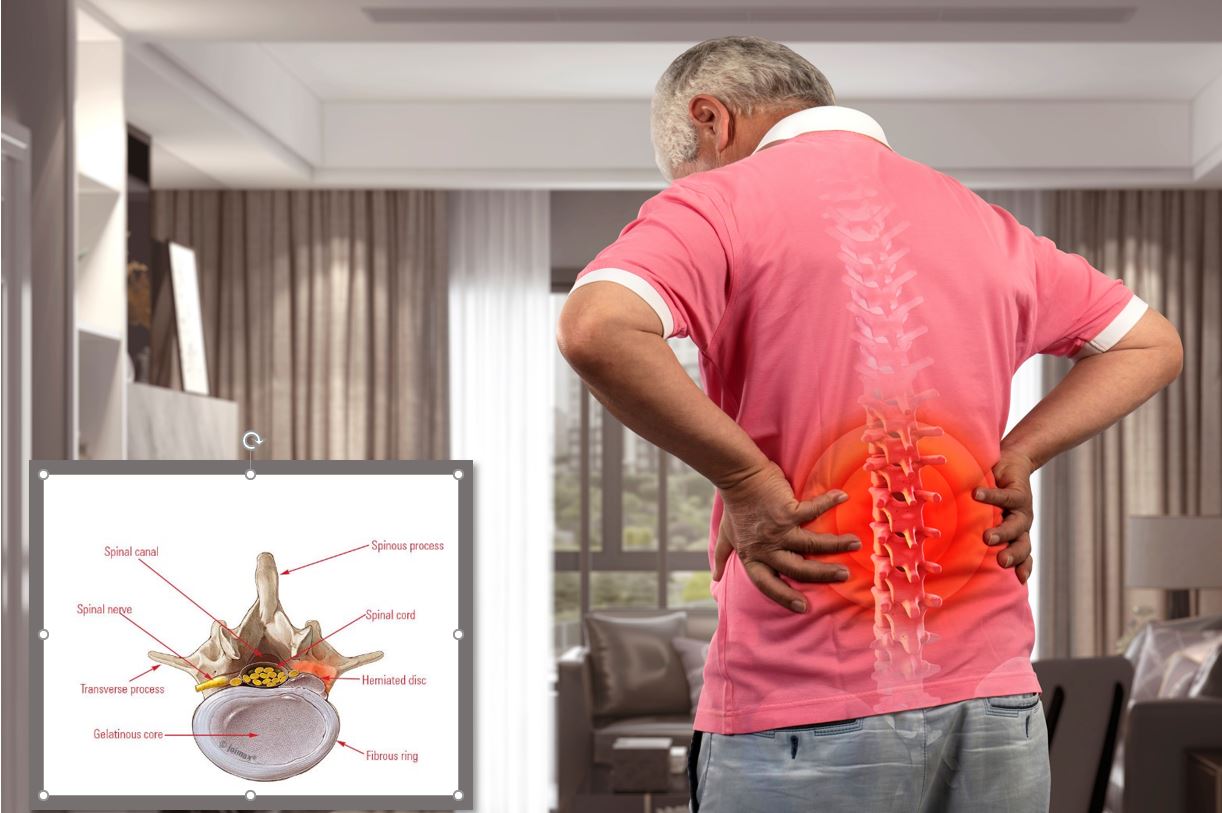 There is a new minimally invasive procedure to treat herniated discs and spinal stenosis now available in Los Angeles. Southern California Hospital at Culver City is the first hospital in LA to acquire the endoscopic spine surgery technology by joimax®. The joimax procedure eliminates the need to cut or damage any healthy tissue to access the compressed nerve, which typically results in faster recovery for patients.
Herniated discs are one of the most common causes of back pain. A herniated disc—which can occur in any part of the spine—can irritate a nearby nerve and cause pain, numbness or weakness in an arm or leg. When conservative treatments, such as anti-inflammatory medicine and physical therapy, no longer work, surgery may be recommended.
Orthopedic surgeon Richard Emmanuel advocated for the west LA-based hospital to acquire this new technology so Los Angeles residents suffering from herniated discs or spinal stenosis could have access to the latest treatment options. Southern California Hospital at Culver City currently is the only hospital in LA County to offer this advanced, minimally invasive treatment option.
"This innovative technology is a full endoscopic spine-surgery platform that is truly tissue- and muscle-sparing," said Dr. Emmanuel. "For patients, the benefits are little or no bleeding, little scarring, markedly reduced hospital stays and less pain. That means much less use of opioids after surgery."
"My back pain is really terrible," said LA resident Michael (last name withheld by request). "It was constant and got to the point where I couldn't do anything. I had to buy a special bed that tilted to take the pressure off my back. I had to stand with weight on one leg because of the pain.
"Dr. Emmanuel explained there was a minimally invasive procedure with little downtime. I had the surgery in the afternoon and left the next morning."
In minimally invasive surgeries for herniated disc or spinal stenosis, surgeons using the joimax technology operate through an incision about the size of a No. 2 pencil. The surgeon accesses the problem site through natural openings in the spinal canal without cutting tissue or muscle.
Using a tiny 4G camera with a 360-degree view for guidance, the surgeon removes herniated disc material or bones encroaching in the nerve space with specially designed forceps and other tools.
Once the procedure is done, the incision is closed with one or two stitches. The patient may go home the same day or the next day.
"We want to offer our patient population the latest technology with the best options for spine surgery and quicker recovery," said Southern California Hospital CEO Michael Klepin. "Joimax offers a minimally invasive approach to endoscopic spine surgery that delivers the kind of outcomes most people suffering from back problems expect."
"I had always been active, but even walking had become painful," she Lillian Barrett, a retired Los Angeles restaurant manager who underwent the procedure. "The surgery really changed everything; I have not had any back pain. I haven't felt this good in years."
To learn more, click here.