We Support Our Healthcare Heroes and Financial Stability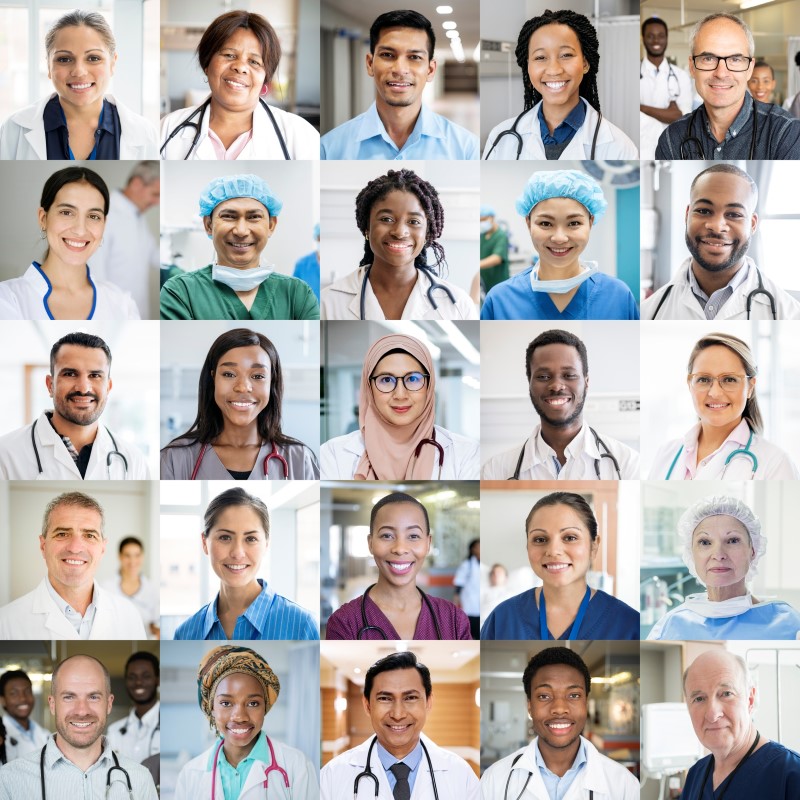 Throughout the pandemic, Southern California Hospital at Culver City employees made personal sacrifices to care for our Culver City community, and we supported them by providing:
Hourly and one-time bonuses to frontline staff
Childcare reimbursement
Free onsite meals and pop-up grocery store
Free hotel rooms for frontline staff
401k loans and paid-time-off donations
Free counseling and many more benefits
These voluntary actions totaled almost $11 million, and we gladly paid it. Now that we're almost on the other side of the pandemic, our people are better and so are the patients they cared for.
A proposed ordinance before the Culver City Council requires Culver City's only hospital to pay retroactive pay for frontline staff who have already received it, and more. California hospitals lost $8 billion due to the pandemic, so this means significant additional expense for our hospital at a time when we're only now beginning to recover from the financial impact. The proposed ordinance ignores the significant steps we've already taken to pay and care for our employees.
READ MORE ABOUT NATIONAL PANDEMIC HOSPITAL COSTS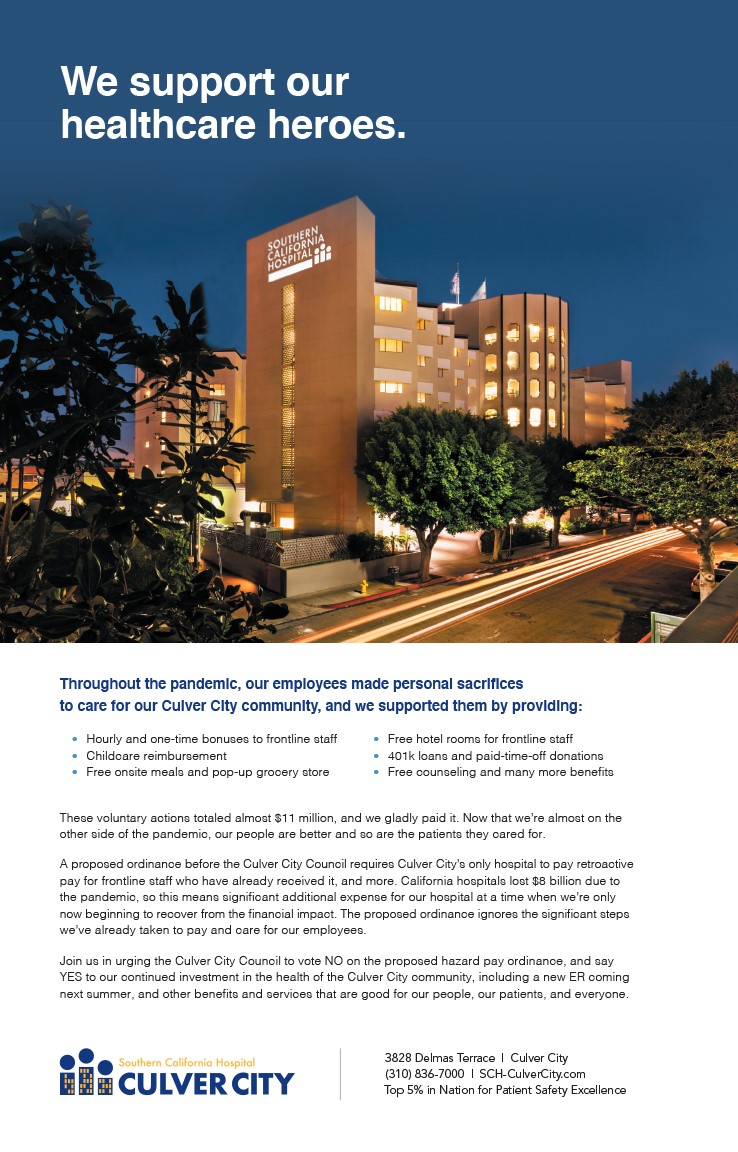 In addition, the government-mandated premium pay ordinance is inequitable and excludes other Culver City essential workers, including firefighters, paramedics, peace officers, transit workers, government employees, and those who have played a vital role serving our communities during the past year. These men and women risked everything to keep our community safe during the peak months of the COVID-19 outbreak, but the proposed legislation would only apply to the heroes providing care at one hospital: our hospital.
Imposing a compensation mandate on one hospital is not only arbitrary, it fails to recognize the thousands of frontline workers who have been allies in our fight against COVID-19. So, then we must ask the question—why are some essential workers deserving of this premium pay while others are not?
Why is the city council asking one hospital to pay an additional $2.5 million in these challenging financial times, while not providing the same equity to its heroic frontline employees? The financial toll on the hospital may be felt by patients seeking care, by a community relying on its hospital, and by the health care partners we work with to make Culver City stronger.
The June timing also makes no sense. California's COVID-19 measures will be lifted June 15 and for the past few weeks there have been zero COVID-19 cases in Southern California Hospital. Our hospital is now focused on how to expand its services to best meet the needs of the community who has delayed medical care and procedures for over a year.
Join us in urging the Culver City Council to vote NO on the proposed government-mandated 'Premium Hazard Pay for On-site Hospital Workers at Covered Hospitals,' and say YES to our continued investment in the health of the Culver City community, including a new emergency department coming next summer, a primary stroke center designation this fall, and other benefits and services that are good for our people, our patients, and everyone.