Culver City Employee Celebrates 50 Years of Service and Dedication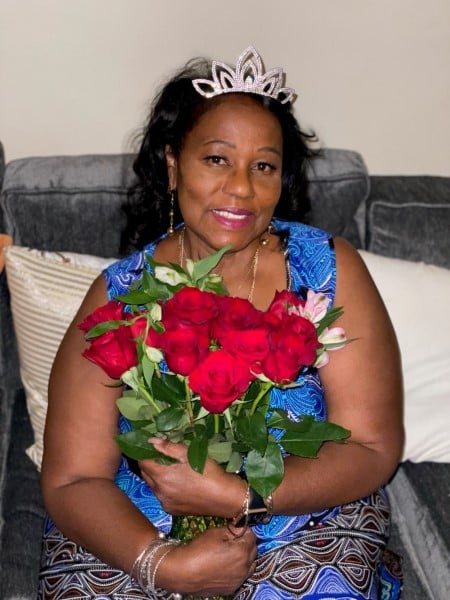 Five decades of unwavering hard work and loyalty to the same employer is no small accomplishment. To this end, Southern California Hospital at Culver City congratulates Dorla Brown for her incredible 50 years of service to our institution. The 72-year-old employee, currently a unit secretary in the telemetry department, looks back on her long career with a sense of pride and achievement.
"I love what I do and have become a better person because of my job," Brown said. "Throughout the past 50 years, I have grown up so much and learned a lot from my peers and leaders at the hospital."
Her journey has not always been easy. Originally from Belize, she left her mother and 11 siblings behind in 1968 to forge a new life in the United States. At the age of 19, Brown moved in with her aunt in Los Angeles. The culture shock and sudden independence hit hard, and the first few months were extremely difficult. Later, her 11-month-old son was able to finally join her.
She started out working as a housekeeper, since such domestic jobs were plentiful for immigrants at the time, but quickly found herself dissatisfied with the poor working conditions. Back in Belize, Brown always wanted to pursue nursing as a career, since she enjoyed helping people. But those ambitions were interrupted by her move to the U.S.
As a step toward that goal, Brown decided to take night classes at the local college to become a nursing assistant. She completed her clinical experience at Southern California Hospital at Culver City—known back then as Brotman Medical Center—in 1971.
"There was an opportunity for me to apply for a full-time position after I was finished with the course at Brotman, and the rest is history," she said.
Being a nursing assistant suited Brown well. She felt appreciated by her patients, who nicknamed her '"Happy" as a result of her bubbly personality and infectious smile. After almost a decade, the hospital offered to provide on-site training for her to switch gears and become a unit secretary, a highly in-demand position at the time.
Brown took to her new role at the hospital with ease and has been doing it ever since. Being a unit secretary meant she got to experience many different departments over the years, including staffing, rehab, P2, P5, CCU, and now telemetry.
"The hospital has always been a good working environment with friendly staff," Brown said. "Everybody gets along, and we're all working towards the same goal of making patients and visitors comfortable."
After her decades of service come to an end, Brown plans to travel with her husband during retirement and spend quality time with her three children, 10 grandchildren, and three great-grandchildren. Her esteemed career inspired her two daughters to enter the healthcare field as well, and they both work as registered nurses at the University of California, Los Angeles. As a diehard animal lover, Brown also wants to spend retirement rescuing stray cats in her neighborhood and hopes to start a GoFundMe to help finance her efforts.