Four Doctors, Two Generations, One Hospital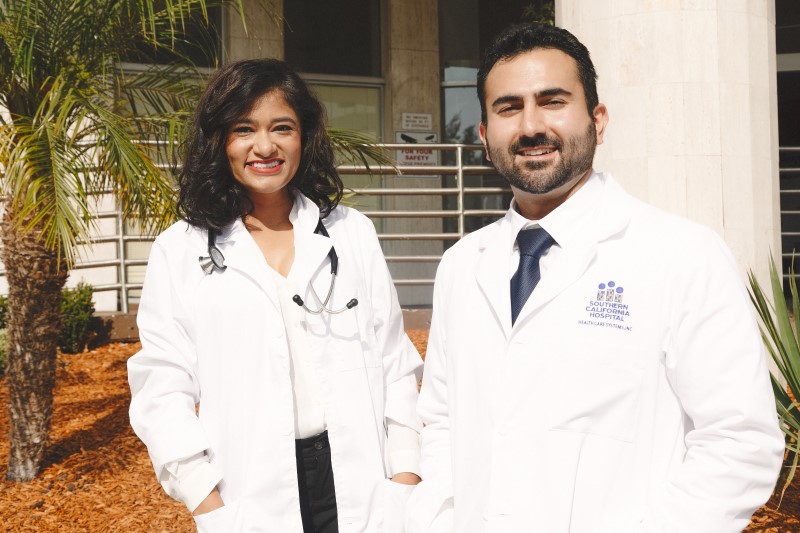 As a child, Daniel Niknam always looked up to his father, an internal medicine physician who worked at Southern California Hospital at Culver City and also maintained his own practice. Dr. Jamshid Niknam dedicated his life to taking care of patients, even at the expense of free time at home.

"Growing up, my dad was always really busy with his practice," recalled 30-year-old Daniel. "He would always be getting paged, taking phone calls from the hospital, and occasionally having to go back into the hospital for emergencies. Some people may see it as a challenge they wouldn't want to face, but I was always inspired by him and wanted to follow in his footsteps."

By joining Southern California Hospital at Culver City as an internist himself, Daniel now has the opportunity to work side-by-side with his father as a doctor and learn from Jamshid's decades-long experience. He is one of two new internal medicine physicians at the hospital who are the children of established doctors already practicing at Culver City. In addition, both parents immigrated to the United States with little in hand to seek a better life for themselves and their children.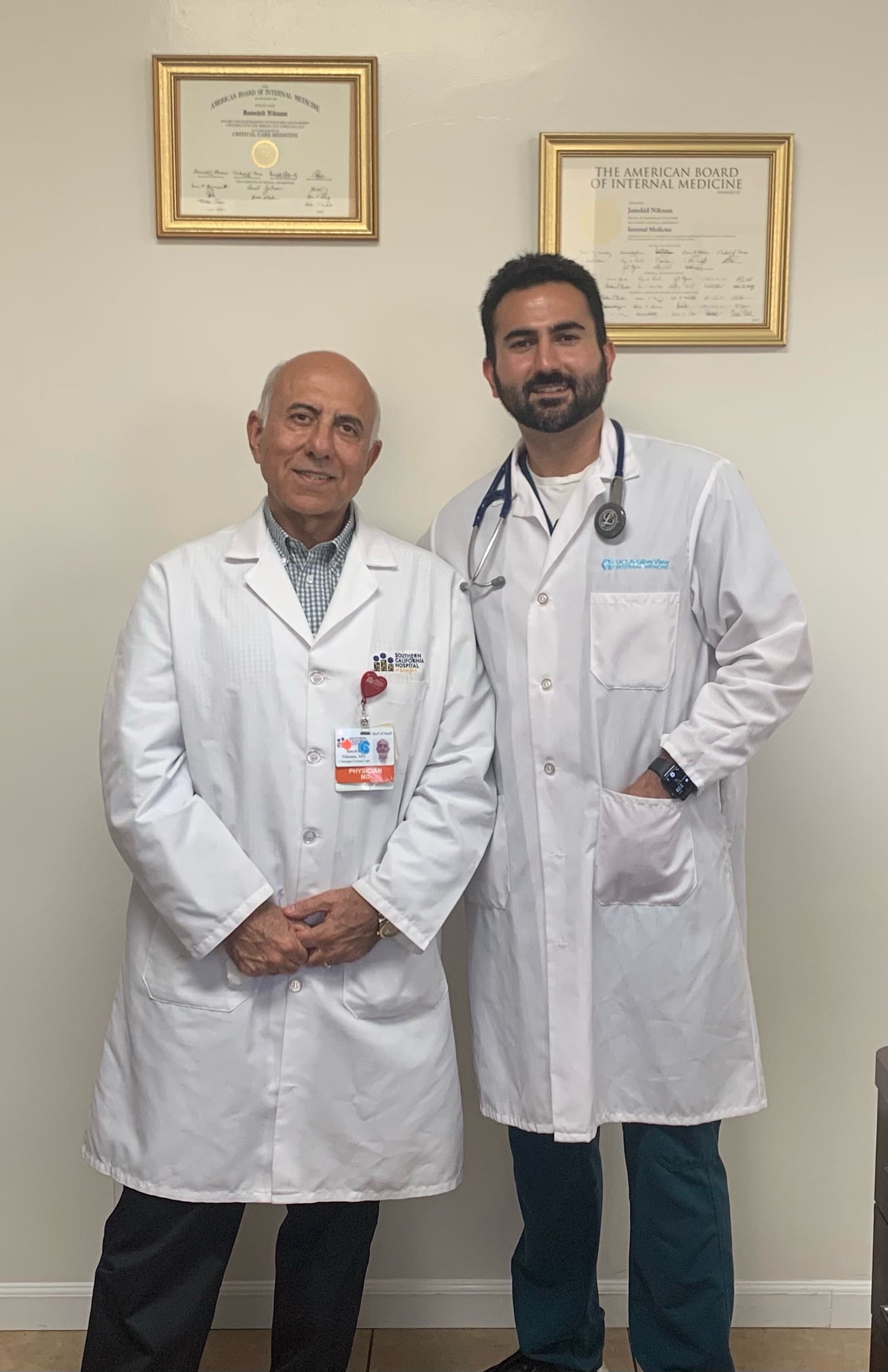 Jamshid, 66, practiced medicine in Iran before packing up and leaving everything he knew behind to start a new life in the United States in 1981. He had to completely redo his residency and fellowship programs, eventually achieving triple board certification in internal medicine, pulmonary medicine, and critical care. The family then settled down in Los Angeles in 1994, and Jamshid joined Southern California Hospital at Culver City two years later, working his way up to chief of staff.

"My dad came here with basically nothing and now is chief of staff at one of the biggest hospitals here in Southern California," Daniel said. "Knowing my parents made all those sacrifices for their children, it was important for me to seize that opportunity and do all that I can to find success in my life."

Seeing the excellent relationship his father had with the hospital and his patients—sometimes firsthand, as a curious young boy who tagged along during rounding sessions—Daniel knew he wanted to emulate Jamshid's esteemed career. He recently finished his residency in internal medicine at the UCLA-Olive View Medical Center and began working alongside his dad at the hospital, clinic, nursing homes, and assisted-living facilities.

"It's pretty much a dream come true to be able to make it this far. It was a long journey, but I'm excited to be here," said Daniel, who is also starting his own practice, Humanity Healthcare Medical Center.

Dr. Shelly Chawla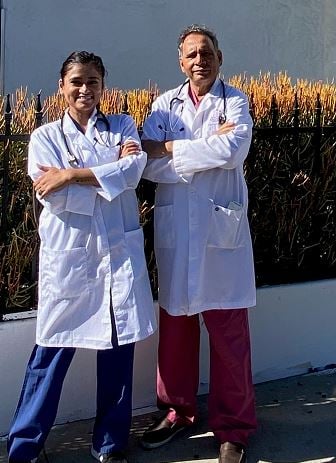 Similarly, Shelly Chawla witnessed her father's unwavering dedication to his patients while growing up in the Los Angeles area. Dr. Raj Prasad, 62, immigrated from India back in 1990 to look for more opportunities in medicine. Today, he operates his own internal medicine practice in Culver City, Vitality Health, and also sees patients at Southern California Hospital at Culver City.

"My dad is always working. His cell phone is always on. His pager is always on," said Shelly. "He doesn't take holidays off. His birthday is on Christmas and he never took that off either."

After growing up around medicine, Shelly naturally veered in that direction shortly after graduating high school. She moved abroad to India for college and medical school, followed by Chicago for a three-year residency in internal medicine. But she always had her eye on returning to her hometown of Los Angeles to be close to her family. This past summer, Shelly finally made it back and started work at her father's practice—with ambitions of one day taking over the family business.

"I always wanted to take the burden off of my dad because he works so hard," she said. "That's why I decided I have to help him grow his baby, which is his practice. I'm hoping that, now that I'm here, he can slow down and take weekends off, take vacations, and be home before 5 p.m. instead of working 70, 80 hours a week."