Our Bariatric and Pulmonary Programs Designated Centers of Excellence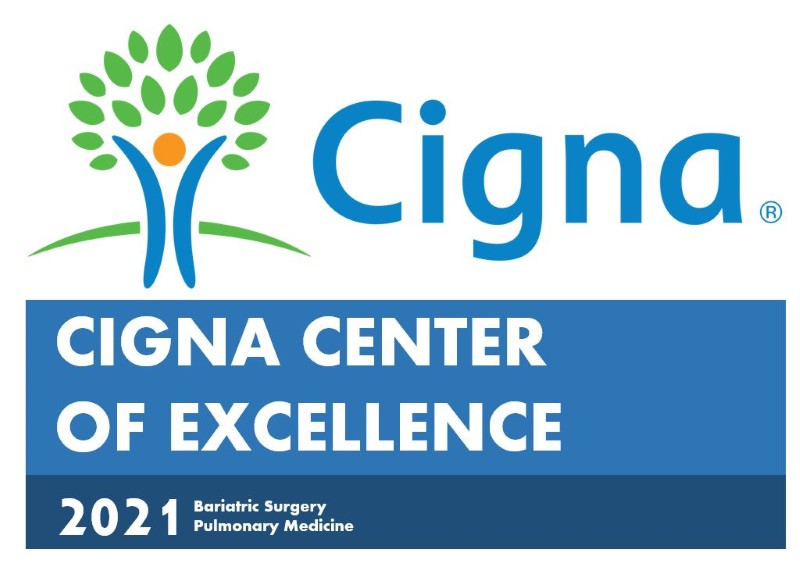 Southern California Hospital at Culver Center has been designated a CIGNA Certified Hospital for bariatric surgery and pulmonary medicine based on rigorous quality standards.
"These center of excellence designations mean our patients are receiving nationally recognized care close to home," said hospital CEO Michael Klepin. "Our surgeons and staff work very hard to provide excellence in patient care, and this external recognition reflects what we already know—our physicians and staff deliver high quality care every day in West Los Angeles."
The Center of Excellence designation is based on Cigna's evaluation of a hospital's quality and affordability for four individual inpatient conditions and procedures and seven categories of conditions and procedures. Hospitals can earn up to three stars for quality and three stars for affordability.
CIGNA HealthCare identifies hospitals as Centers of Excellence when they achieve the highest (three star) scores for both patient outcomes and cost efficiency. The designation is based on the hospital meeting a range of criteria, including number of bariatric procedures performed; clinical outcomes thresholds for complications, mortality and readmission within 30 days of discharge; range of services offered; and full approval by the Surgical Review Corporation.
The CIGNA center of excellence pulmonary medical condition designation is based on patient safety indicators for treatment of pneumonia and COPD. The pulmonary designation joins other quality pulmonary recognition that includes being named among the top 5 percent in the nation for Overall Pulmonary Services in 2021, Pulmonary Care Excellence Award in 2020-2021, and Five-Star Recipient for COPD (2003-2021) and Pneumonia (2020-2021) Treatment by Healthgrades.