COVID Q&A in 2022 with Infectious Disease Medical Director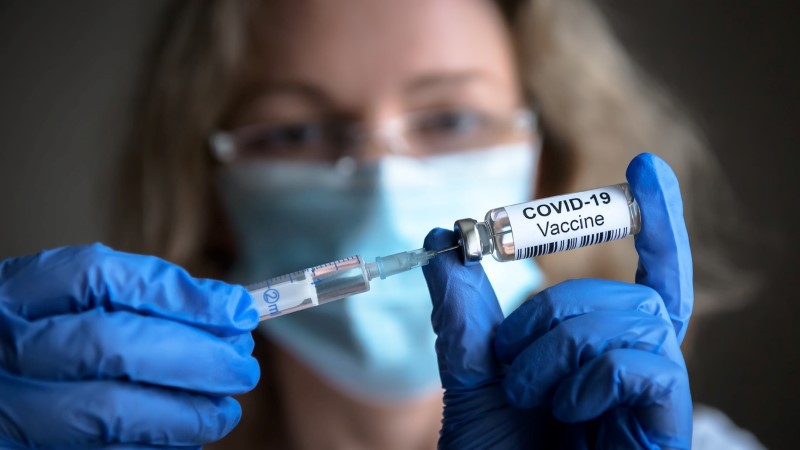 Infectious Diseases Medical Director Prospect Dr. Salam Alkasspooles participates in a Q&A about the COVID in 2022.
Question: Tell us what a day in the life of being an infectious disease expert entails in a hospital setting, and how has COVID-19 affected your work?
Dr. Alkasspooles: In general, we evaluate patients who are acutely ill with infections and multiple underlying medical problems. We analyze the patient's case and formulate a diagnosis and treatment plan that is communicated to the primary team and any additional consultants. COVID-19 presents a new challenge since it is a novel virus. New protocols and guidelines needed to be developed and incorporated with multiple healthcare disciplines that included physicians, nurses, infection control, and other healthcare providers. Hospital administration is also especially important in the collaboration. It is very demanding but also extremely rewarding.
Question: What are the challenges of relying on at-home COVID-19 self-tests when it comes to determining when healthcare personnel can come to work?
Dr. Alkasspooles: First, the test needs to be accurate and reliable. In addition, it is imperative that the healthcare worker correctly does the test. Suboptimal testing can lead to inaccurate results, such as a false negative result, which can potentially lead to increased virus transmission by the healthcare worker.
Question: What symptoms and problems can be attributed to long-COVID?
Dr. Alkasspooles: Studies and data have shown that COVID-19 infection may result in a constellation of persistent symptoms and medical problems, usually resulting from severe infection. Examples may include fatigue, dyspnea, or shortness of breath, and impaired concentration and memory. In addition, psychological symptoms, such as anxiety and depression can occur. These symptoms and medical problems can often last for months and can have a significant impact on these patients' quality of life.
Question: COVID-19 isn't the only concern for infectious disease experts in a hospital setting. How have staffing shortages impacted healthcare associated infection (HAI) rates and the need for training to ensure new and existing staff members are on the same page?
Dr. Alkasspooles: Because of the enormous resources directed toward COVID-19 patients and staffing shortages it becomes more of a challenge to prevent HAIs. Since there is potential for higher infection rates, it is crucial to focus on infection-control education for new hires and existing staff to prevent such infections.
Question: The 2021-2022 flu season was expected to be bad, but severe cases haven't materialized as feared. To what do you attribute lower cases this flu season, and is this flu season over?
Dr. Alkasspooles: Interventions such as influenza vaccination, masks, social distancing, and good hand hygiene have helped decrease influenza infections this season. The influenza season typically finishes at the end of March.
Question: What do you tell people who are still hesitant to get a COVID-19 vaccine?
Dr. Alkasspooles: Current data shows that COVID-19 vaccination is safe and effective. The vaccines have been shown to prevent severe disease, hospitalizations, and death. Anyone eligible should get a vaccine, especially an elderly person or someone with underlying medical problems, since it is potentially lifesaving.