Subacute Unit Receives Regional Recognition for COVID Vaccination Rates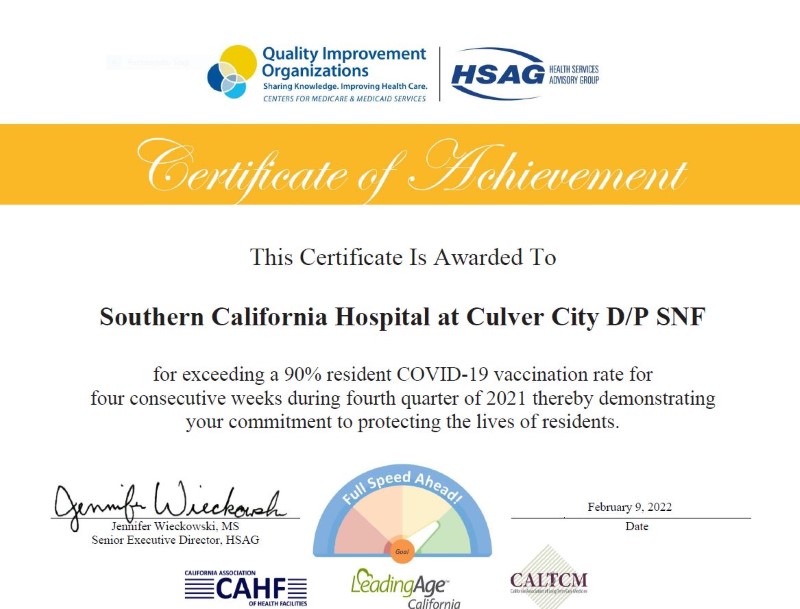 Southern California Hospital at Culver City's subacute unit exceeded a 90% staff and 90% resident COVID-19 vaccine primary series rate for four consecutive weeks during the fourth quarter of 2021.
Last year, Health Services Advisory Group (HSAG), the Medicare Quality Innovation Network-Quality Improvement Organization for Arizona and California, launched the Full Speed Ahead! program to assist nursing homes with improving COVID-19 vaccination rates among residents and staff.
"HSAG recognizes your tremendous effort to accomplish such a high vaccination rate, and your continued diligence to administer the COVID-19 boosters," said Quality Improvement Specialist II Simi Williams. "Thank you for being a leader in this important effort to protect staff, residents, visitors, and communities."
"This regional recognition supports our commitment to provide a safe environment for our staff, residents and patients," added hospital CEO Mike Klepin.