Miracles Detox is First Step Toward Recovery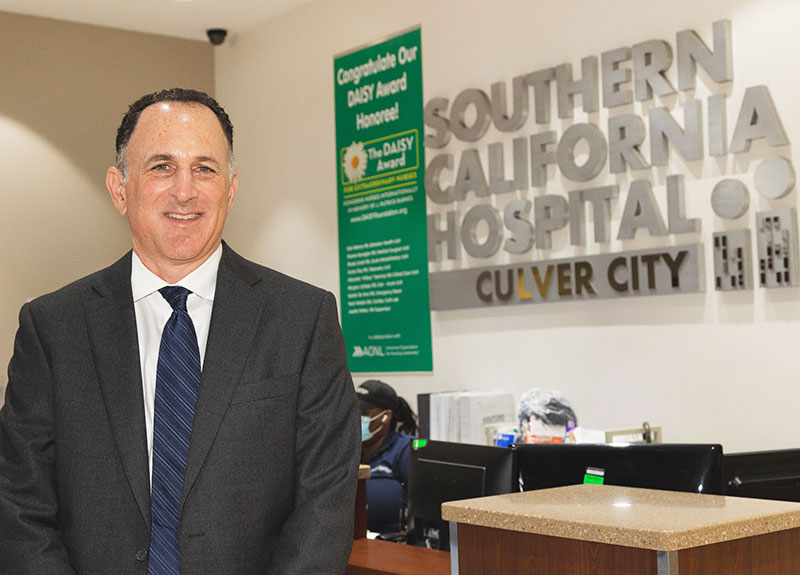 Miracles Detox Medical Director Jonathan Reitman, MD


As COVID spread across the United States, so too did loneliness, anxiety, and depression. As a result, more people turned to drugs and alcohol to relieve stress. Since March 2020, statistics have shown alarming increases in substance use and drug overdoses across the country.

"The worsening of alcohol and drug addiction during the COVID pandemic has been well-publicized. In the United States, we are at record numbers of annual overdose deaths," said Dr. Jonathan Reitman, MD, a board-certified internal medicine specialist who has worked in the field of addiction medicine for almost 20 years. "The need for services for alcohol and substance use disorders has never been greater."

Drug addiction is a chronic disease that affects both the brain and behavior. Most patients need long-term or repeated care to stop using completely and recover their lives. Rehabilitation programs are designed to help individuals develop coping strategies to avoid the risk of relapse.

Often, the first stage of treatment involves medically assisted detoxification, which allows patients to safely discontinue the use of drugs and alcohol. During detoxification at Miracles Detox, for example, the body rids itself of the addictive substance and can experience withdrawal symptoms that range from unpleasant to life-threatening.

"In some cases, such as in alcohol withdrawal, there can be a significant risk of serious problems like seizures and delirium if detox is not performed correctly," said Dr. Reitman. "In other cases, such as detox from fentanyl, the process can be very uncomfortable and difficult to complete if not handled with the proper medication management."

Dr. Reitman serves as the medical director of Miracles Detox, an 18-bed inpatient detoxification unit housed at Southern California Hospital at Culver City. The program is staffed by doctors and nurses who know how to keep patients safe and comfortable during what can be an incredibly challenging process. A hospital-safe environment means round-the-clock nursing and receiving of patients, as well as the ability to handle any medical complications.

The minimum three-day treatment program includes a twelve-step, dual-diagnosis, medical detox program for drugs, alcohol, and pain medication. Enrollment is strictly confidential to protect patients' privacy. Costs are covered by most private and government health insurance plans, including Medicare and Medi-Cal.

Dr. Reitman and his team treat adults of all ages and from all walks of life, for any kind of substance use disorder. Most often, individuals come in for treatment of addiction to alcohol, opioids such as fentanyl and heroin, cocaine, methamphetamines, and sedative pills such as Xanax or Ativan.
Post-detox Options Make a Difference in Recovery
Detoxification is only the first step in a long journey to recovery. Patients who do not receive any further treatment after detoxification usually begin using again.
Behavioral therapies are a crucial part of addiction treatment, to help modify attitudes and behaviors related to drug use. Patients can take advantage of outpatient behavioral treatment, such as individual or group drug counseling, or residential treatment approaches. After detoxification, Southern California Hospital at Culver City offers two programs, including intensive outpatient program (IOP) and partial outpatient program.

"We believe in introducing a dimension of rehabilitation right from the beginning, so we provide group sessions and individual counseling as soon as patients are ready to participate," Dr. Reitman said. "Miracles is proud to be a beacon of hope to individuals and their loved ones who are so in need of compassionate help during these difficult times."
Contact Us
If you or your loved one is battling drug addiction, alcohol addiction or prescription medicine addiction, please call us for more information at (888) 800-2768.