About Nursing at Southern California Hospitals
One Mission. One Team. One You.
If you are looking for a nursing career at a community hospital with opportunities for advancement, consider Southern California Hospitals. Our network of hospitals, as part of Prospect Medical, includes 20 hospitals in six states, with seven of these hospitals located here in Southern California. This provides our nurses with job, location and career flexibility.
Nurses choose to work at Southern California Hospitals in Culver City, Hollywood and Van Nuys for a variety of reasons, but they stay for the culture of teamwork emphasized at our hospitals. Our nurses have the opportunity collaborate with all disciplines of the healthcare team to enhance communication, professional and patient care skills in a multicultural environment.
Because our nurses are integral to our patient care, we have instilled a culture of safety. In fact, we are in the top 5% in the nation for Patient Safety Excellence for 5 years in a row (Healthgrades, 2018-2022). This means our nurses work in an environment that is safe for themselves and our patients.
Our nurses are encouraged to advance their careers by changing specialties and going from low- to high-acuity patient care units, through our Grow Your Own program. This also includes opportunities to move into leadership roles.
Some of our hospitals are located in medically underserved communities. If you have a passion for working with underserved populations, have strong coping skills, want the opportunity to lift others up, and willing to make deep connections with people from all walks of life—we also have opportunities for you!
If you are caring and compassionate and are interested in joining our team of dedicated, professional nurses, we'd love to welcome you to Southern California Hospitals where our goal is to provide quality, compassionate, accessible care to everyone.
Why Nurses Choose Us
Medical, dental and vision insurance benefits
Flexible spending accounts (FSAs)
Company 401k
Online learning and professional development through HealthStream
Strong new graduate program
Advancement opportunities
Awards and Recognition
Southern California Hospitals is proud of the hard-working and caring nurses that make up our team. We honor the clinical skills, care and compassion exemplified by our nurses through the DAISY Awards.
About the DAISY Award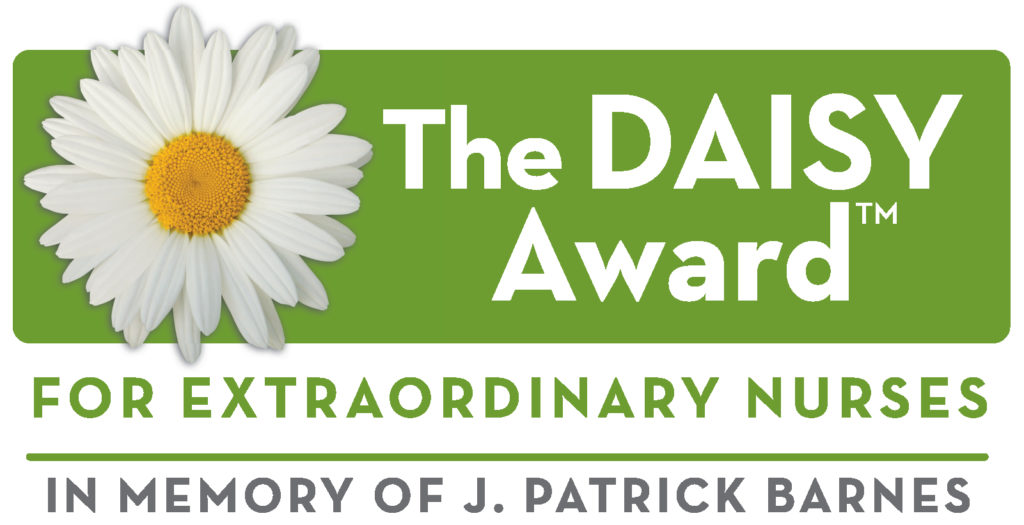 The DAISY Award for Extraordinary Nurses is a recognition bestowed upon nurses both nationally and internationally to honor the super-human work, clinical skill, and compassion provided to patients and families every day.
The award is given in memory of Patrick Barnes, a husband, son, and father, who died from an immunosuppressive illness after only 8 weeks in the hospital. Patrick's family wanted to honor Patrick by recognizing, celebrating, and honoring the compassionate care delivered by nurses. Patrick's family shares that they "vividly recalled the skillful and compassionate care Patrick received from his nurses during his eight-week hospitalization."
The DAISY recognition is awarded to a registered nurse every quarter. The recipient can be nominated by a patient, family member, colleague, supervisor, and anyone who experiences or observes extraordinary compassionate care being provided by a registered nurse. The energy and excitement are palpable throughout the facility each time the award is bestowed. The DAISY banner is hung proudly on the unit of the awardee and remains there until the next DAISY award winner is named.
Recognition and celebration instill pride, humility, loyalty to the team and the organization, and commitment to their profession. Southern California Hospitals is very proud of our nurses and this is our way to show our gratitude.
If you'd like to make a difference in patient care, are community-oriented and are looking for an opportunity to advance your career, consider Southern California Hospitals.